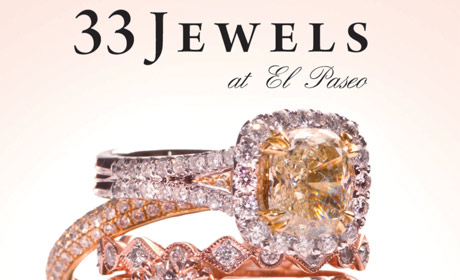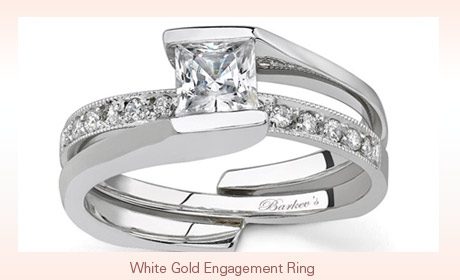 Featuring a diverse collection of several Santa Barbara jewelry artists as well as international jewelers, this locally owned boutique gallery offers a different shopping experience for people who appreciate handmade, heirloom quality jewelry. 33 Jewels has a beautiful collection of hard to find Estate and Antique jewelry, featuring uncommon designs and materials, dating from the early 1800's to the late 1900's. A full service jeweler, 33 Jewels also does custom design, repair work, and maintains fine watches.
Proudly hailed as "Where Santa Barbara Gets Engaged," 33 Jewels offers a distinct and unique bridal selection with a large selection of engagement and wedding rings, as well as gifts for the bridal party. It is easy to fall in love in Santa Barbara; let us help you commemorate the moment.
With the a sense of pride and fine craftsmanship, owner Diane Garmendia takes particular joy in making your custom designs come to life, as well as repurposing older jewelry from your collection. Being the only female owned and operated jewelry store in Santa Barbara, 33 Jewels' staff has a unique sense of what women want, and can help them (and their sweethearts) with their most important purchases!
As you walk in, you are greeted with the beautiful glow cast by the amazing chandeliers and wall sconces of Danish "reverse glass painting" artist, Ulla Darni. This illuminated art with a practical function truly is a sight to behold at night, and even more stunning in your home!
Upstairs, the Trésor de Vintage Collection features fine vintage costume jewelry, designer handbags and accessories from the 1950's through the 1980's. Detailed and elaborate pieces by Chanel, Miriam Haskell, Coro, Ciner, Hobé, Carnegie and more.
This is a true treasure of Santa Barbara! 33 Jewels at El Paseo, 814 State Street, Santa Barbara, CA 93101 (805) 957-9100 Open 11am-6pm daily, Noon- 5pm Sunday, Closed Tuesdays • Extended Holiday Hours.