Celebrating its 46th year, the santa Barbara arts & crafts show was inspired by European sidewalk shows and the outdoor art fiestas of Mexico. Sponsored by the City Parks and Recreation Department since 1965, the show is now the only continuous, non-juried arts festival of original drawings, paintings, graphics, sculpture, crafts and photography in the world. The show is held every Sunday under the palms on Cabrillo Blvd. and attracts thousands of visitors each year. Approximately 200 Santa Barbara County resident artists display their own original work in a beautiful outdoor setting. Come join us for a visit!
Location: Arts & Crafts Show
Chumash Casino Resort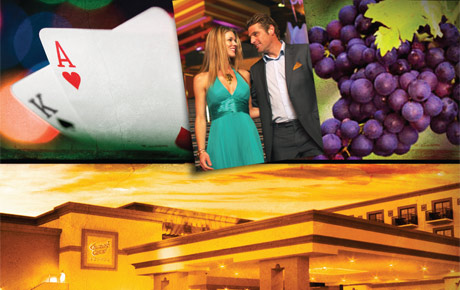 The Chumash Casino Resort offers gaming at its exhilarating best, including 2,000 slot machines, Bingo and exciting table games like Blackjack and Poker. Cash prizes, weekly luxury car giveaways and exceptional customer service make the Chumash Casino Resort the most exciting getaway in Santa Barbara's wine country.
For some of the best entertainment around, visit the Chumash Casino Resort's Samala Showroom. The showroom features intimate seating for 1,300 and hosts top headliner entertainers, world championship boxing and more. You can start and end your day in one of our luxurious suites or relaxing rooms at the AAA Four- Diamond-rated Chumash Casino Resort Hotel.
Details for Chumash Casino Resort
3400 East California Highway 246; Santa Ynez, CA. 93460
(800) 248-6274
Open 7 Days a week
Location: Chumash Casino Resort
Museum of Art Santa Barbara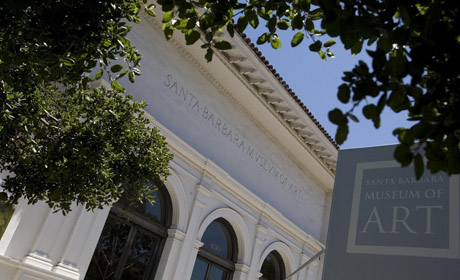 A remarkable permanent collection featuring ancient art: 19th C, American, French & English, 20th C, European, North American & Latin American, as well as a vast collection of works on paper and highly praised Asian art. Showing thru Jan 2013, The Artful Recluse: Painting, Poetry & Politics in 17th Century China. This exhibition showcases nearly 60 paintings from an era of unrivaled historical drama & artistic achievement in China that spans from the late Ming (ca. 1600-1644) & the early Qing dynasties (1644-ca.1700). Dec 15 thru Mar 2013 view California Dreaming: Plein-Air Painting from San Francisco to San Diego. Also, visit the children's gallery, café & gift store. Open Tue- Sun, 11am-5pm.
Details for Museum of Art Santa Barbara
1130 State Street; Santa Barbara, CA, 93101
(805) 963-1364
Open Tue- Sun, 11am-5pm
Adults $10; Seniors (age 65+) $6 Students with ID $6 (Chase Free Thursday Evenings 5 – 8 pm)
Location: Museum of Art Santa Barbara
The Land Shark Tours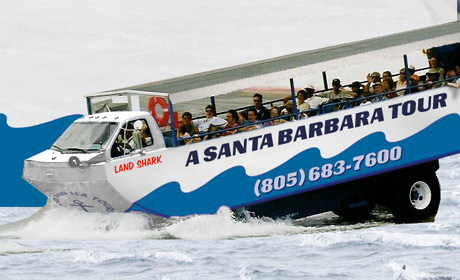 View Santa Barbara by both land and sea, on this "boat with wheels!" Designed for comfortable cruising, the ambhibious Land Shark offers fully narrated 90-min. tours departing from Stearns Wharf at 12pm, 2pm, & 4pm, winding thru the streets of Santa Barbara and its historical landmarks, and splashing down into the blue waters of the Santa Barbara harbor.
Details for The Land Shark Tours
10 East Cabrillo Boulevard; Santa Barbara, CA, 93101
(805) 683-7600
From Stearns Wharf at 12pm, 2pm, & 4pm; Private Charters also avail
$25 Adults, $10 kids
Location: The Land Shark Tours
Condor Express Whale Watching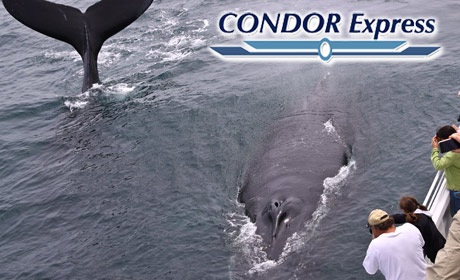 Climb aboard the all new Condor Express, a jet powered catamaran, for a spectacular whale watching trip, sportfishing or island excursion. The crew is very knowledgeable about the whales, islands & sea. The Condor Express has a spacious galley with food and cocktail service.
Details for Condor Express Whale Watching
301 W Cabrillo Blvd; Santa Barbara, CA, 93101
call (805) 882-0088 (888) 779-4253
Location: Condor Express Whale Watching
Santa Barbara Zoo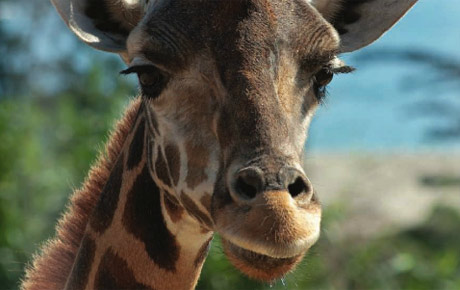 The Santa Barbara Zoo is home to 160 species of mammals, reptiles, birds and insects. More than 500 animals are exhibited in open, naturalistic habitats. An average Zoo visit lasts 2.5 hours; but many guests spend a half day meandering the grounds, taking in the Pacific Ocean views, and enjoying a picnic lunch or dinner after visiting the animals.
Feature Article
Details for Santa Barbara Zoo
500 Ninos Drive; Santa Barbara, CA 93103
(805) 962-5339
Open daily 10am – 5pm
$14 for adults; $10 for children 2-12 years; seniors 65+; children under 2 free
Location: Santa Barbara Zoo