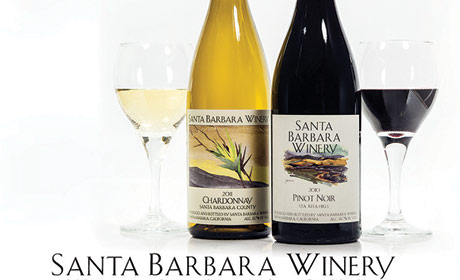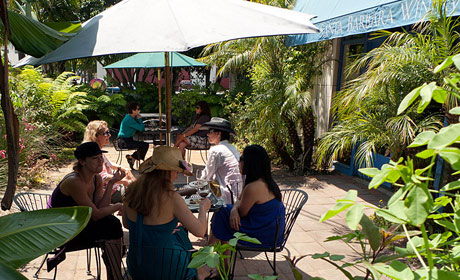 Pierre Lafond has played a pioneering role in the history of Santa Barbara County's wine industry since 1962 when he opened Santa Barbara Winery-the first post-prohibition commercial winery in the region. The visionary vintner has been producing top-quality wines ever since. The Lafond Vineyard, which receives a cooling maritime influence at its location in the western Santa Ynez Valley off of Santa Rosa Road, was planted in 1971 and was one of the first in the county. Syrah and Pinot Noir were added to the winery's repertoire a decade later when Bruce McGuire became winemaker, and in 1996, 30 additional acres were added.
The wines under the Santa Barbara Winery label range from Chardonnay and Pinot Noir to lesser known but memorable varietals such as Negrette and Lagrein. Sea breeze and sun complement time spent at the Santa Barbara Winery tasting room—located just two blocks from the Pacific Ocean in downtown Santa Barbara—a site that doubles as a production (all their wines are processed there) and storage facility.
The Lafond Winery, set on 100 acres of picturesque vineyard property, opened to the public in 2001, the same year that Sta. Rita Hills was recognized as a distinct viticultural area marked by its cool climate and longer growing season. The small-lot production of Lafond, Santa Barbara Winery's sister label, is focused on vineyard and appellation expression, with the highest attention to detail and quality fruit. It has become renowned for its single varietal bottlings of vineyard and Sta. Rita Hills Chardonnay, Pinot Noir, and Syrah.
Visitors to Lafond Winery can enjoy the picnic area under the trees, where rustic tables overlook the vineyards, or relax on the newly installed patio that can accommodate small groups of up to 50 people. The spacious tasting room, with a view of the vineyard and working winery, invites lingering. Santa Barbara Winery and Lafond Winery are also available for private celebrations and events.

Santa Barbara Winery, 202 Anacapa Street, call (805) 963-3633 for hours & information.