News on the Central Coast
Solvang Danish Days
August 28, 2017
California's premier Danish heritage festival, "Solvang Danish Days" (www.solvangdanishdays.org), returns in 2017 to celebrate its 81st anniversary with an event weekend line-up set for Friday through Sunday, September 15 through 17, 2017. Solvang Danish Days 2017 will once again provide attendees with a total Danish immersion experience, while helping to preserve Solvang's authentic Danish heritage, and will offer a "Dane For A Day" ticket bundle package for guests looking to "live like Vikings" throughout the event weekend.
Solvang Danish Days, which honors the 1911 establishment of Solvang by Danish-Americans, continues to expand upon its varied activities, melding more modern Danish practices with traditional ways, yet still exemplifying everything Danish. The weekend's numerous offerings, encompassing activities for all ages, range from fan-favorite food events surrounding Aebleskiver, the iconic Danish pastry rounds; to a Danish-style beer and wine garden serving Danish import, Carlsberg beer, alongside local brews and wines; to a Viking encampment in Solvang Park; to interactive history lessons at the Elverhoj Museum; to three afternoons and evenings of free, live rock concerts; to chainsaw wood-carving demonstrations and an Old World artisanal crafts marketplace.
Admission to Solvang Danish Days is free, and entertainment options abound during the weekend with three parades, Danish folk dancers and musicians performing in spots scattered about the town. Solvang Danish Days also aims to please the next generation of Danish Days fans with multiple pass-times, including story-telling sessions with Randel McGee as Hans Christian Andersen, and a "Kid's Korner" in Solvang Park featuring LEGO®.
New to Solvang Danish Days this year, is a town-wide restaurant promotion; participating Solvang restaurants and bars will be "cooking up" something special just for Danish Days weekend, further details TBA.
Solvang Danish Days is on Facebook, Twitter and Instagram at facebook.com/SolvangDanishDays and @DanishDays.
---
The Santa Barbara Sea Glass & Oceans Art Festival 2017
August 28, 2017
The Santa Barbara Sea Glass & Ocean Arts Festival (formerly known as the Carpinteria Sea Glass Festival) occurs annually on the second weekend in September and is held at the Earl Warren Showgrounds in the renowned coastal jewel of Santa Barbara, California. Featuring handmade, ocean-themed art and genuine sea glass jewelry by dozens of talented artists from across the country, this festival is the only one of its kind in Southern California, and one of three on the west coast.
The Santa Barbara Sea Glass & Ocean Arts Festival originated in August of 2015 in the tiny beach hamlet of Carpinteria, California. Inspired by similar festivals around the country, local, sea glass loving merchants, artists, and community members from across Santa Barbara County joined together and organized the first-ever Carpinteria Sea Glass Festival, aimed at celebrating both the tiny coastal community and all things sea glass.
Housed downtown in a former hardware store, sea glass artists, collectors, and enthusiasts came from all over the country, braving long lines, large crowds, and record-breaking heat without air conditioning. Despite the hot weather, everyone kept their cool and marveled at all the sea glass goodies that were available from nearly 30 sea glass artists, collectors, and historians. By the end of the weekend, the Carpinteria Sea Glass Festival was reviewed as a rousing success, with over 4,000 guests attending in its very first year!
The festival takes place this year Saturday, September 9th through Sunday, September 10th from 10 a.m. to 5 p.m. daily.
---
After Triumphant Tour in France 'Anaïs, a Dance Opera' to Open at the New Vic
August 22, 2017
'Anaïs, A Dance Opera' is a theatrical presentation that incorporates dance, music and visual projections into a cutting-edge stage production that explores and illuminates the riveting life of famed diarist and literary figure Anaïs Nin and her world of words, sex, passion and creativity.
French audiences and critics were wild with praise at the Festival Off D'Avignon '17. "A vibrant and bold portrait of Anaïs Nin" says Avignon Festi.tv. "The energy and amazing dynamics of the dancers, the gorgeous voice of the singer, the beautiful projections and the music take the audience in to a dreamlike universe." says MPA Communications. " The audience will get great pleasure in the quality, beauty and brimming enthusiasm at the heart of this stunning show." says boiteaculture.com.
Created by composer-lyricist Cindy Shapiro and director-choreographer Janet Roston, this mesmerizing hybrid stage production, produced by Mixed eMotion Theatrix and co-producer Diana Raab, will be performed at The New Vic Theater in Santa Barbara.
The New Vic Theater is located at 33 W. Victoria Street, Santa Barbara CA. 93101. Anaïs, a Dance Opera, will be performed for two nights only. Friday and Saturday, September 8 and 9, 2017 at 8pm. Tickets can be purchased by phone at 805-965-5400,online at newvictheater.com/anais. Youth prices (29 and under) are $22.00 and Regular admission $35.00.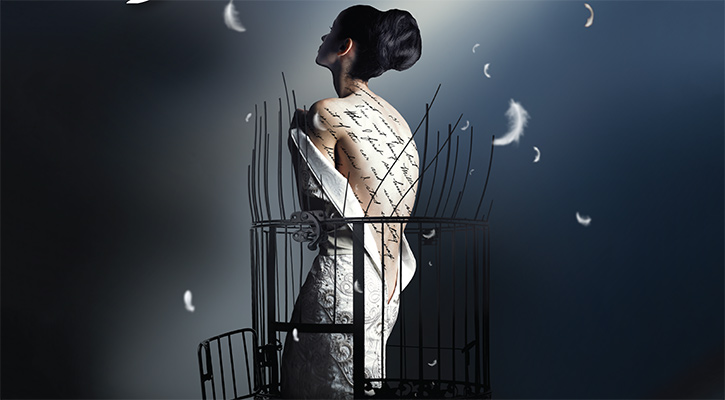 ---
The 26th Annual California Lemon Festival
February 17, 2017
Come join us for a weekend of family fun, food, and entertainment in Goleta, CA!
For the past 25 years, the Lemon Festival has been the biggest celebration in the Goleta area and it keeps getting better each year. Be sure to join us on September 16 & 17, 2017, for the 26th Annual California Lemon Festival in Goleta.
You'll find wonderful food, a fantastic family atmosphere, and variety of entertainment and activities that have made this the most anticipated event in the Goleta Valley. This weekend also includes the Goleta Fall Classic Car and Street Rod Show and the ever-popular 'Safety Street.' Don't miss our pie-eating contests, and the arts and crafts vendors.
Festival hours: Saturday 10 AM-6 PM, Sunday 10 AM-5 PM
---
Goleta Named A Safe City For Fourth Year In A Row
June 02, 2017
GOLETA, CA, June 21, 2017 – The City of Goleta received its second award this year for being one of the top safest cities to live in California. This is the 4th year in a row Goleta earned this honor from SafeWise, a community-focused security organization committed to increasing safety education, awareness, and preparedness.
"It is wonderful news to learn that Goleta has earned another safe city award," said Mayor Paula Perotte. "This is the City's seventh award in five years, which proves that our commitment to safety is effective. This is not an independent effort; it is the cooperation of law enforcement and residents that continue to make Goleta a safe place to live."
SafeWise compiled its "50 Safest Cities in California" report using the most recent FBI crime data from 2015 to analyze and rank cities with a minimum population of 10,000 people. The cities that made the list had much lower violent crime and property crime rates than the national average.
---
Who Will Be the Next Santa Barbara Poet Laureate?
February 17, 2017
Perhaps it could be you!
The Santa Barbara County Office of Arts & Culture and the Santa Barbara City Arts Advisory Committee announced this week that nominations are being sought for Santa Barbara's next Poet Laureate. Information and nomination guidelines are available here.
In a joint effort to support and further expand the literary outreach of the Poet Laureate, the Office of Arts & Culture has teamed up with the Santa Barbara Public Library. "The job of the Poet Laureate is to inspire excitement and community engagement around the literary arts, so collaborating with the public library—home and heart of Santa Barbara's literary collections—made perfect sense," stated Sarah York Rubin, Executive Director of Santa Barbara County Office of Arts & Culture.
Starting in 2017, the Santa Barbara Public Library will serve as the official office of the next Poet Laureate. "We are thrilled to be 'Home of the Poet Laureate,'" stated Santa Barbara Public Library Director, Jessica Cadiente, "and we look forward to working with them to create programming for all ages that inspires creativity and celebrates Santa Barbara's literary community. Our missions dovetail beautifully."
The selection of the Poet Laureate is timed to coincide with the recognition of National Poetry Month. Entering its 12th year, the position of Poet Laureate was established in 2005 as an honorary position by the City Arts Advisory Committee with Santa Barbara City Council approval. The Poet Laureate serves a two-year term, and past Poets Laureate include the late Barry Spacks, Perie Longo, David Starkey, Paul Willis, Chryss Yost, and most recently Sojourner Kincaid Rolle. A sampling of their works can be found in What Breathes Us: Santa Barbara Poets Laureate 2005-2015, published by Gunpowder Press in 2016. Copies are available at local bookstores and all Santa Barbara Public Libraries.
Nomination Deadline is Friday, March 3, 2017.
Information and nomination guidelines are available online.
Contact: Santa Barbara County Office of Arts & Culture
Phone: (805) 568-3990
Email: info@sbac.ca.gov
---
Santa Barbara Recognized as a "Best Small City" in Condé Nast Traveler's Readers' Choice Awards 2015
November 12, 2015
Santa Barbara, CA (November 9, 2015) — The votes are in, and Santa Barbara ranks as one of the best small cities in the U.S. according to Condé Nast Traveler's 2015 Readers' Choice Awards! Every year the magazine gives readers the chance to vote for their favorite travel experiences (i.e. best cities, airlines, cruise ships, hotels, and more) in an online survey. For the 28th annual survey, 128,000 travelers participated, up from 77,000 in 2014, according to www.cntraveler.com.
"We are honored that Santa Barbara has once again been recognized as a best small city by the readers of Condé Nast Traveler!," said Kathy Janega-Dykes, president/CEO of Visit Santa Barbara, the region's tourism marketing organization. "Santa Barbara's idyllic setting on the Central Coast, stunning beauty, abundance of diverse activities, striking architecture and historic treasures, make it a place visitors want to travel to. Visit Santa Barbara is lucky to promote a destination that has so much to offer, including a fantastic wine and food scene. I am also thrilled that six local hotels made Condé Nast Traveler's lists of best hotels and best resorts for Southern California."
For the third year in a row, Santa Barbara made the list of Readers' Choice Awards for "Best Small Cities in the U.S." For 2015, Santa Barbara ranked No. 14 out of the top 15 cities with a population of under 150,000. The city was in good company, making the list along with three other California cities: Laguna Beach, Napa and Carmel-by-the-Sea. Santa Barbara moved up from its No. 15 spot in the 2014 rankings.
Six local hotels also made the Condé Nast Traveler's Readers' Choice Awards 2015 for "Top 10 Hotels in Southern California" and "Top 20 Resorts in Southern California." Santa Barbara dominated the list of "Top 10 Hotels in Southern California" with four properties: San Ysidro Ranch, Spanish Garden Inn, Belmond El Encanto and the Canary Hotel. The list of "Top 20 Resorts in Southern California" included two Santa Barbara properties: Four Seasons Resort The Biltmore Santa Barbara and Bacara Resort & Spa.
---
Downtown Parking Provides Real-Time Parking Availability on the City of Santa Barbara Website
July 28, 2015
The City of Santa Barbara Transportation Division of the Public Works Department has recently developed a Real-Time Parking web application that provides up to date parking availability for all of the Downtown Parking lot locations. The Real-Time Parking web application is accessible through all internet connected devices, either using your home computer, tablet, or a friendly mobile version if you're on the go using your smart phone.
Updated every 15 seconds, the public can now view how many spaces are currently available in the parking lot nearest to their destination. For visitors and shoppers not familiar with downtown Santa Barbara, the Real-Time Parking interactive map will sync with their phone's GPS to provide turn-by-turn driving directions to the parking lot of their choice. Whether you're a local making your way downtown for Fiestas, or a tourist visiting for the weekend, the Downtown Parking Program now has made it even easier to find the parking lot that best suits your destination.
View the Real-Time Parking Web App here: SantaBarbaraCA.gov/RealTimeParking
---
Goleta Named as One of the 50 Safest Cities in California
May 21, 2015
Goleta Named as One of the 50 Safest Cities in California
The City of Goleta is once again being recognized as one of the safest places to live in California, according to a study conducted by SafeWise. Goleta placed in the top 50 safest cities in California, coming in at number 50. In order to compile this list, SafeWise uses recent FBI crime data and takes into consideration factors such as security programs and initiatives.
"The City of Goleta has always placed a high priority on public safety and it is rewarding to see our efforts acknowledged once again," said Mayor Paula Perotte. "I believe the close connections between law enforcement and the community are a significant contributing factor in creating the safe community we enjoy. I would also like to recognize the efforts of our Goleta Police Department. Their dedication and vigilance is commendable."
This is just one of several times that the City of Goleta has been recognized as an exceptionally safe community. For instance, in 2013, Neighborhood Scout ranked Goleta as number 95 in a list of the safest cities in the entire United States and SafeWise ranked Goleta as the 22nd safest city in California.
Since the City of Goleta was incorporated in 2002, the City has contracted with the Santa Barbara County Sheriff's Office for law enforcement services and protection.
To see the SafeWise list of the 50 Safest Cities in California, explore http://www.safewise.com/blog/safest-cities-California-2015/.
---
State Street in Santa Barbara Designated as One of '10 Great Streets' in America
January 03, 2015
State Street in Santa Barbara Designated as One of '10 Great Streets' in America
The American Planning Association has announced that State Street in Santa Barbara has earned the designation as one of the 10 Great Streets in America. Since Great Places in America was launched in 2007, APA has designated 230 neighborhoods, streets and public spaces. Places are announced annually and represent the gold standard in terms of having a true sense of place, cultural and historical interest, community involvement, and a vision for tomorrow.
"Recognizing these special places highlights the role planning plays in adding value to communities," said William Anderson, FAICP, president of APA. "Planners, working with others, help build better communities in a variety of settings, from urban to rural; the result - better neighborhoods, cities, and regions. We applaud these efforts and congratulate this year's designees."
---
"Goleta, CA. ranked #79 in the "Best 100 Places to Live"
November 08, 2014
Goleta ranked #79 in the "Best 100 Places to Live" once again!
Goleta is being touted as a great place to live. Our small city placed #79 in the Best 100 Places to Live in the United States. This is the second-annual ranking of the best small to mid-sized cities in the U.S. by Livability, an online resource.
"The rest of the country is finding out what we already know – that Goleta is a great place to live and work," said Mayor Michael T. Bennett. "Events like the Lemon Festival and the Dam Dinner, the community feeling, great schools and the beautiful setting make Goleta a true gem."
According to their site, "As Livability's editors and writers crisscross the U.S in search of great stories, we find that time and again, the best tales are told in the Main Street diners, corner churches, park benches and even the mayor's offices of small to mid-sized cities and towns. Far from letting time pass them by, these communities are doubling down on livability for their residents. Our second-annual ranking of the Top 100 Best Places to Live celebrates the work they are doing."
Livability worked with globally-known partners to analyze the best public and private data sources. They were advised by the leading thinkers, writers and doers in the place-making space.. More than 2,000 cities were ranked, so every city on this list is in the top 5 percent of livable communities in the U.S.
---
Santa Barbara Named As One Of America's Top Small Cities
July 01, 2013
Santa Barbara, CA. - Locals know Santa Barbara is a great place to live. But others around the country are now taking notice as well.
The website "Conde Nast Traveler" has ranked Santa Barbara the sixth best small city in America.
Here's what the article had to say about why Santa Barbara is a great place for visitors and residents:
"Blessed with an unbeatable location—between the Pacific and the foothills of the Santa Ynez Mountains, a mere hundred miles north of Los Angeles—this capital of the American Riviera is as easy on the eyes as can be imagined. Add a balmy climate, a multitude of wineries, museums, nature preserves, and beaches, and there's something for everyone to enjoy. Book well ahead for guided tours of the 37-acre, 1940s Lotusland estate—filled with topiary, exotic plants, and lotus ponds."
"Conde Nast Traveler" ranks Santa Fe, New Mexico as the top small city in America.
Want to see the rest of the list? Visit: www.cntraveler.com
---
Cachuma Lake offers Year-Round Nature Programs
May 12, 2013
Cachuma Lake 2-Hour Wildlife Cruises – Offered mornings 10am – noon Saturdays & Sundays, and afternoons 3pm - 5pm Fridays and Saturdays. Santa Barbara County Park Naturalists lead 2-hour cruises that focus on wildlife, local birds, flora, geology, and Native American and settler history. $15/adults $7/kids (4-12 years old; please, no children under 4). Reservations: (805) 686-5050 weekdays, (805) 686-5055 weekends. $10 Park Admission per vehicle. Call (805) 688-4515 for more information or visit www.cachuma.com and click on "Nature Cruises".
---
City of Goleta Receives Award for Roundabout
May 11, 2013
The City of Goleta received a Best in Category award for the roundabout at Los Carneros and Calle Real from the American Public Works Association - Central Coast of California Chapter.  The award was given in the category of Transportation Projects under $5 million. Capital Improvement Program Manager Rosemarie Gaglione attended the APWA Awards luncheon to accept the award on the City's behalf.
The City's contractor, Granite Construction, built the roundabout last summer, and completed it on time and under budget.  Wallace Group designed the project which funded through a combination of sources including Goleta Transportation Improvement Program (GTIP), State, Local Partnership Program (SLPP) grants, Measure A and Regional Surface Transportation Program funds.

This is the second award the City has received from APWA.  Last year the City's Cathedral Oaks Overcrossing and Overhead Replacement Project won a Best in Category award for projects over $10 million
---
South Coast Railroad Museum Offers Daytrip Aboard Two Historic Rail Cars
May 10, 2013
During one weekend in late June, local railfans and history buffs will have a special opportunity to enjoy the experience of riding two historic American railcars during two scenic one-day roundtrip excursions up the coast to San Luis Obispo. This "Vintage Rail Sampler" event is organized and sponsored by the South Coast Railroad Museum.
Seating is limited to only 52 passengers during each of the two separate daytrips, which take place on Saturday, June 22 and Sunday, June 23. Passengers on each trip will ride the same two vintage railcars, Acoma and Overland Trail. All passengers will ride one of the cars in the morning and the other during the afternoon return, changing cars during the midday stopover in San Luis Obispo.
---
Solo Exhibition for Santa Barbara based painter, Angela Perko
May 08, 2013
Sullivan Goss presents their fifth solo exhibition for Santa Barbara based painter, Angela Perko. Riffing on early Modernist approaches as diverse as Art Nouveau, Art Deco, and Cubism, Perko renders a world composed of highly stylized, rhythmic forms. The resulting images evoke a sense of movement that suggests that reality itself is too dynamic to paint as a static image.
Having developed into one of the community's most distinctive voices in just over a decade, Perko's exhibition will be accompanied by a catalog featuring the newest works in the exhibition as well as an overview of her evolution over the last ten years. ANGELA PERKO, her eponymous catalog, will feature remarks by Contemporary Curator Susan Bush and renowned songwriter and collector Will Jennings. In addition, there is a lush selection of 51 illustrations. Copies of the limited edition book will be available for sale at the opening reception on 1st Thursday
In her newest body of work, the artist made a pronounced move towards the figure with a series of five large scale paintings of women. Drawing on art history, poetry, and prose, as well as her thoughts on the role of women in both life and art, Perko's new figurative works at this scale may well challenge people's perception of her and her work. She has been painting the figure for years, but her representations of the female form are often her most abstracted works, and they have never been seen at this scale.
There will also be a lively selection of the artist's architectural landscapes. Santa Barbara's architectural landmarks have all been recast: the Courthouse, the Mission, the Arlington, the Granada, Saint Anthony's Seminary, the Church of Christ Scientist, Trinity Church, Plaza Rubio, and Crocker Row. Santa Barbara, the small, quiet, elegant city erupts into a brio of color and bold, kinetic shapes.
Angela Perko studied with landscape painter Michael Drury before beginning her exhibition career 11 years ago.
---
Exciting New Ride Hits Santa Barbara
May 08, 2013
A and J Limousine announces the launch of their new business, Santa Barbara Hot Rod Limo. The service features a new vehicle that is a stretched version of a 1927 Ford Model T. The limo has seating for 8 and offers daily tours of downtown Santa Barbara and Montecito.
This unique, custom built car is a "head-turner" in bright yellow and offers 40-minute tours of the downtown Santa Barbara and Montecito areas. Santa Barbara Hot Rod Limo departs daily from just outside of the Santa Barbara Visitors' Center.
They also offer private tours and private bookings for special events & corporate events.
A and J Limousine has been owned and operated locally by Andrea and Justin Plackett for over 10 years and was recently voted "Best Limousine Service" in the Santa Barbara News-Press Readers' Choice Awards.
---